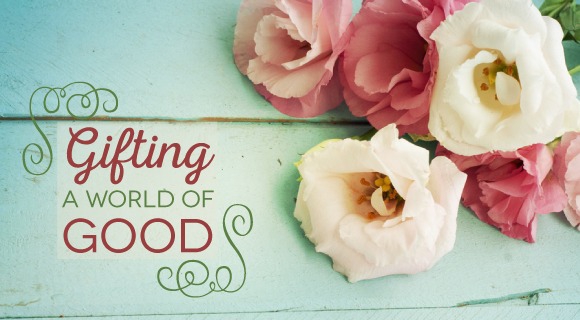 This Mother's Day, pick a gift that supports a charitable cause and, when you present it to mom, you'll do more than make her smile. Here are a few ideas for gifts that give back to others, in four popular categories.
LOTION: The Charity Pot by Lush ($25.95, 8.4 oz.) A floral-scented moisturizer that does a world of good -- and not just for dry skin. Lush donates 100 percent of the proceeds to humanitarian, conservation and animal rights groups around the globe. Since 2007, the handmade cosmetics company has doled out $5.8 million to grassroots groups in 35 countries through its Charity Pot sales.
CHOCOLATE: African Chocolate Collection by Compartes ($20, 5-piece set) The only thing sweeter than chocolate? Chocolate with a cause. Proceeds from these colorful truffles back Relief International's efforts to feed and support vulnerable women and children in Darfur. Each box also comes with a "Relief Beads" bracelet that mom would be proud to wear.
FRAGRANCE: Passion Reed Diffuser by Nest Fragrances ($42) This reed diffuser is an elegant way for mom to fill her favorite room with a delicate peony-rose scent. But there's more than pretty packaging here: 10 percent of your purchase supports The Breast Cancer Research Foundation and its mission to prevent and cure breast cancer.
BOOKS: Book purchase via Amazon Smile. The gift of a great read is something many moms would adore. But there's an added bonus when you buy the book through the charitable version of Amazon.com. When you shop on smile.amazon.com the company donates 0.5 percent of the price to the charity of your choice. The best part: you have more than 1 million to pick from.