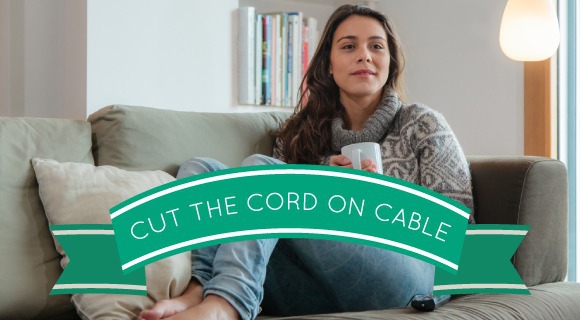 How to Customize Your Cable and Pay Less
It's a win-win: cancelling your cable service and turning to more customized and less-expensive options for your favorite shows. But whether you end up saving money depends on what you like to watch and how many a la carte services you choose. Here's a quick look at your choices.
Buy an antenna.
Major networks like ABC, CBS, Fox, NBC, etc. are free, but you'll need a modern antenna to pick up the broadcasts. There are indoor versions and those that perch on your roof (which Consumer Reports says are better). Enter your zip code on AntennaWeb to find out how many channels you'll receive and which model is best for your area. Cost: $30 to $100.
Subscribe to streaming.
Netflix, Amazon Prime and Hulu Plus are the "big three" in streaming services, although the depth of their libraries and the freshness of their content varies. You may have to settle for day-later viewing or last season's shows. New contenders include HBO NOW, for full HBO access, and Sling TV, which bundles multiple networks (including ESPN for sports junkies). Cost: $7.99 to $20/month per service.
Stream to your TV.
Once you have a subscription, you'll need to decide how to stream to your TV (unless you plan to watch your shows on a laptop or tablet). Newer smart TVs and some gaming consoles like PlayStation and Xbox have apps you can use for streaming. Otherwise, you can try Roku, Apple TV, Amazon Fire TV or Chromecast. Cost: $0 if you own a device, or up to $100 for a streaming device (more for gaming consoles).
You'll have to crunch the numbers to figure out what's best for your viewing habits. This handy tool can help you determine how many services you can subscribe to before your monthly costs end up being a wash.