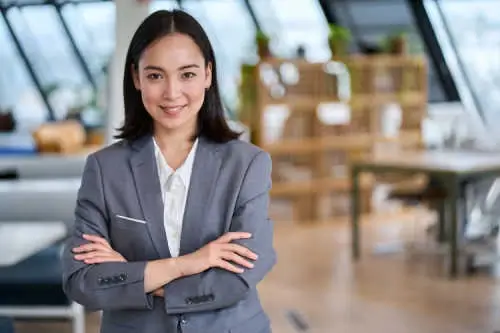 When you are ready to buy a home, one of your first items of business is to find a mortgage lender. As you start your search you may hear terms like "mortgage broker" and "mortgage banker." What is the difference between these and what does it mean for your home loan? It mostly has to do with the source of their funding.
Mortgage Bankers
Mortgage bankers work for a lending institution like a bank, credit union, or a mortgage company, that originates home loans for that institution. This means there is no middleman and the bankers handle the loans directly. In some cases, mortgage bankers may hold on to the home loans and service them as well. Being able to go straight to the source of funding, sometimes allows mortgage bankers to offer special terms for customers who already bank with them or have used their services previously.
Mortgage Brokers
Mortgage brokers, by contrast, work for themselves or in a brokerage. They then develop a network of lender contacts that can provide home loans to the brokers' clients. A broker basically saves the borrower the time of shopping around by doing the work for them. They make their money by charging you a broker fee for this service. Also, they are never directly responsible for approving the loans like the bankers are.
What the Home Buying Process Looks Like with Bankers and Brokers
No matter which type you choose, the beginning of the process will be the same. You'll start by getting pre-approved for a mortgage. This will help you know how much your lender is willing to loan you and will give you an upper price limit to keep in mind as you start your home search.
Then once you've found the right home, made an offer and had it accepted, your real estate agent will send the contract over to your lender, and you'll fill out a full mortgage application. This will include providing documentation like W-2s and tax returns for proof of income, and bank statements for proof of assets. Your lender will also pull your credit report to check your score and examine your history.
Here's where the process differs. With a mortgage banker, your application will be submitted directly to their underwriting department for approval. With a mortgage broker, you will have multiple lenders to choose to submit your application to. Your broker will let them know what you are looking for, they will provide offers, and your broker will inform you of the best options. Then they submit your application to the lender whose offer you liked most.
Then for both brokers and bankers, an appraisal will be ordered to determine the value of the property you are buying. After all the inspections and underwriting is completed, the loan is approved and you close on the new mortgage.
One last difference between mortgage bankers and brokers is that while bankers sometimes keep your loan on their books and service it themselves, brokers never service your loan. You will not need to work with them after they get their broker fee at closing and the loan is finalized. Your loan will be serviced either by the loan company that made the mortgage or it will be sold off to the secondary market and you'll be notified of your new mortgage servicing company.
Both mortgage bankers and brokers serve an important role in the lending business. You just need to decide which is right for you based on your specific needs.
If you have any questions, give us a call. We'd love to discuss any questions that you have.